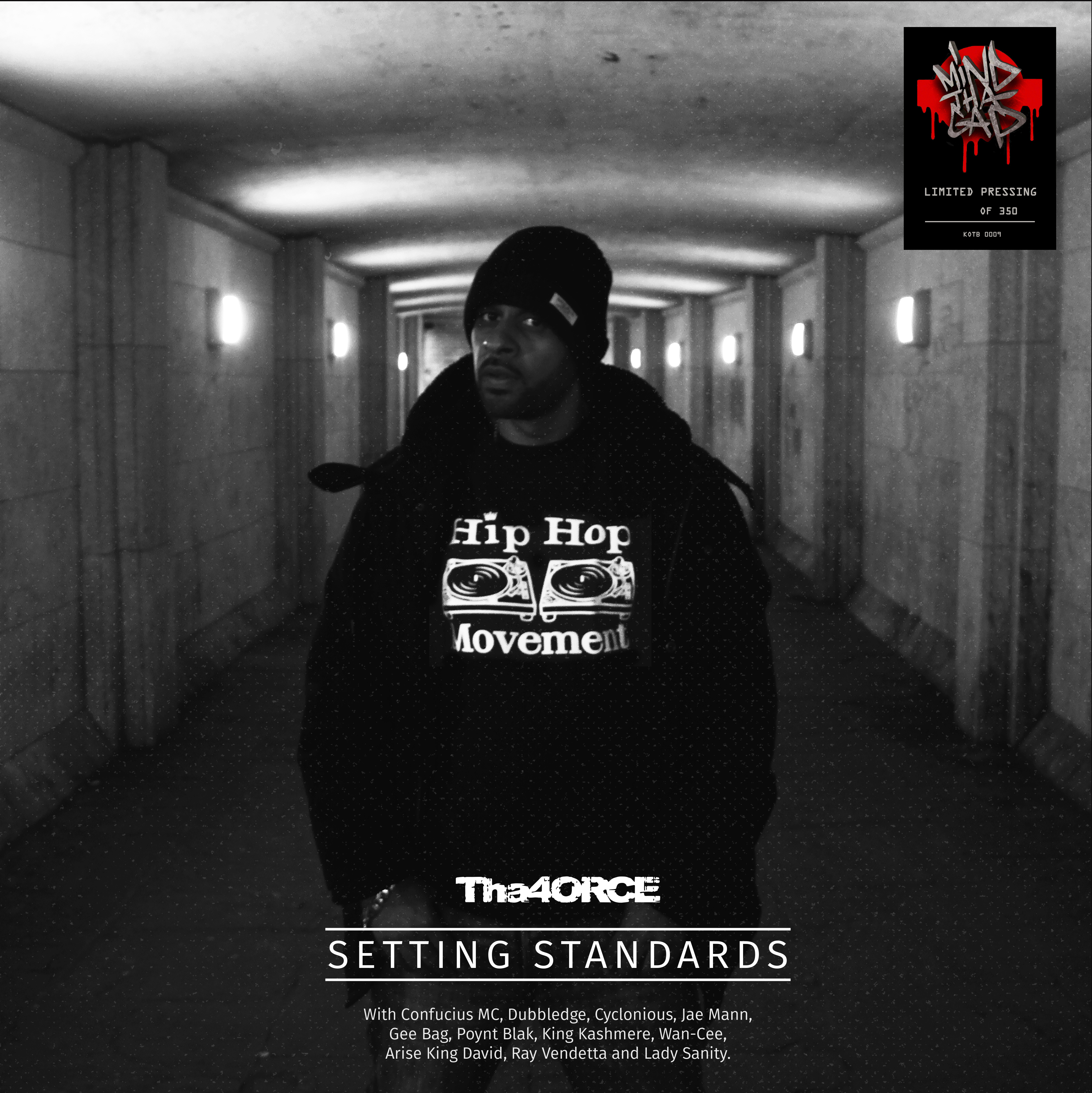 Today we are proud to make available to pre-order  the limited edition album by Tha 4Orce titled Setting Standards.   Featuring a host of the finest M.C's in the UK, from Confucius MC, Dubbledge, Cyclonious, Jae Mann, Gee Bag, Poynt Blak, King Kashmere, Wan Cee, Arise King David, Ray Vendetta and Lady Sanity. 
Throughout the year Tha 4orce has executed his campaign releasing a new digital single every month accompanied with a video, all directed and presented by Global Faction.  His plan to make his album available on Vinyl 12 months into his campaign.  This has been a labor love for him and the team at KOTB.  Tha 4orce working with legendary photographer Normski to shoot the album cover and aspiring talent the Artful Fro who painted the cover design for the lyric book that accompanies the LP.
Each vinyl release comes with a free full digital download of all 17 tracks including Jae Mann, Wan-Cee, Teach and Big Cakes.
This is an album for those that not just love good music but can appreciate owning something of substance and very tangible.  This is a collectors piece it certainly demonstrates that UK independents are still here, being creative and putting there money where there mouth is.  Tha 4Orce is force of his own, I know its not been an easy year and he's delivered on all his promises.  Get your copy of what will soon become a UK Classic Lp that marked the time.  Pre order here.  Shipping begins December 18th.  First 50 copies sold will also get a free limited edition 45 by Tha 4Orce featuring the track Musical Shot.  Support his HIP HOP MOVEMENT. 
Order here Tha 4Orce – Setting Standards Limited Edition Marble Pressing.